The Virtuous and Capable Woman of Proverbs 31- Part 2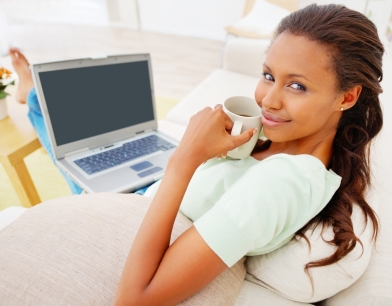 Earlier we discussed the virtuous woman, today's post is all about the capable woman of Proverbs 31. All the character traits of the Proverbs 31 woman are vital in the quest to be the complete package that God designed us to be. Unfortunately, some misguided religious people undermine a woman's capability in favor of her virtue. I say, why not be a virtuous and capable woman. Why not have the inward values as well as the outward manifestation of prosperity and success?
I am definitely an interdependent woman. Ah . . . read that again! I didn't say I'm independent, because I know better. I realize my success as a wife, mother, business owner, writer, etc. is directly linked to my dependence on God and other people He's placed along my journey.
What Does It Mean to Be a Capable Woman?
Being a capable woman doesn't mean you need to do everything on your own. It isn't a "I am woman, hear me roar!" mentality. Being a capable woman is all about knowing who you are in God, what your gifts, talents and skills are and how to use those gifts, talents and skills to make an impact on other's lives, guaranteeing you prosperity and success.
The Dictionary describes capable as having power and ability, efficient, competent. So shall we say the capable woman is a woman who is powerful, able, efficient and competent in what she does. She's a (wo)man with a plan. She dreams big and she she has high goals.
Biblical Traits of the Capable Woman
How sad to think that there are those who believe God doesn't absolutely cherish women! There are countless Scriptures about successful, noble women in the Bible. Sure, the biblical culture was different than our modern day culture, but I believe there were a lot of freedoms afforded to women back then that we modern women haven't a clue about. But that's for another blog post . . .
Another revelation I had was that whether or not a woman works in her home as a stay-at-home mom (SAHM) or wife, whether she works outside her home for someone else or whether she works her own business from home like I do, the capable woman possesses these traits below (Note: Some traits will overlap and are listed twice.)
The Proverbs 31 Woman Is a Capable Woman at Home By Being. . .
Resourceful (vs.13,22)- She finds what she needs and she is able to make something out of nothing.

Busy & Active (vs. 13)- She's not lifelessly lounging in front of "the boob tube." She is a woman about her mission.
An Early Riser (vs. 15)- This is the part of the Bible I wanted to cut out with scissors. LOL. I am so not a morning person, but the capable woman is.
A Planner (vs. 15,21)- She isn't que sera sera. She doesn't use "faith" as a scapegoat for laziness.
Careful in her purchases (s. 16)- Are your toes being stepped on yet? The capable woman doesn't blindly spend money. She's a good steward of what God has blessed her with.
Energetic & Strong (vs. 17)- She doesn't mull around the house in hair curlers and a robe at 3 in the afternoon just because she's a SAHM. She has energy and vitality.
Talented with Her Hands (vs. 19)- Crafts anyone? I love how many SAHMs create the neatest projects for their children and home.
Gives Instructions (vs. 26)- One of the best things a capable woman who stays at home can do is to teach her children to help out around the house. SAHMs train up leaders!
Oversees Her Household (vs. 27)- In line with the previous point, she makes sure everyone in the home has a task and oversees the home building process well.
Industrious (vs. 27)- The capable woman is not lazy.
The Capable Woman Working Her Own Business or Someone Else's Is . . .
Far-reaching (vs. 14)- Dare I go on a limb and say this woman has an international business (Go me! I do too.) She isn't relegated to just her local reach, she understands her influence is truly unlimited.
Prepares in Advance (15)- I can see her to do list from here. She doesn't aimlessly hope her business will prosper. She plans for it to.
An Investor (vs. 16)- This woman has cake! (slang for money). She buys a field. She is well-off.
A Hard Worker (vs. 17)- She's not complacent, she gives all of her skill, talents and gifts to her work.
Profitable in Her Business (vs. 18)- I like how the New Living Translation says, "She makes sure" her dealings are profitable. 
Stays Up Late (vs. 18)- I'm not a morning person because I'm an absolute night owl. My lamp burns well into the late hours of the night.
Talented with Her Hands (vs.19)- I work from my computer. That has to count for something!
Also a Provider (vs. 21)- The capable woman earns an income for her family. Now this doesn't mean SAHMs are incapable. The money she saves her family (on groceries, childcare, commuting to work, etc.) helps to provide as well.
Business-Minded (vs. 24)- I see multiple income streams in this Proverbs 31 passage. The capable woman is business-minded at heart.
A Leader (vs. 26)- She isn't a forceful, "manly" boss or leader of a team. She instructs with kindness.
Oversees Her Household (Or Pays Someone To!) (vs.27)- We know biblical people had servants. There is nothing wrong with having help in your household if you can afford it!
Not lazy (vs. 27)- Amen.
"There are many virtuous and capable women in the world," but you (oh reader of Dana's blog) can surpass them all, because not many are willing to give 100% to their families and their businesses. You might not be able to "have it all," but you can certainly "give it all."
I hope this two-part series of the virtuous and capable woman of Proverbs 31 has blessed you and caused you to aim higher, purposing to be the woman of God He designed you to be.
If you missed Part 1 of the Capable and Virtuous Woman, find it here. 
Please share this post with other virtuous and capable women in training. Together we will become a force to be reckoned with!