So. . . It's been quite a while since I last blogged. I believe my last post was in 2016. After hearing God speak to me on multiple occasions and confirming through various sources (He's so patient with me!), I am relaunching my blog!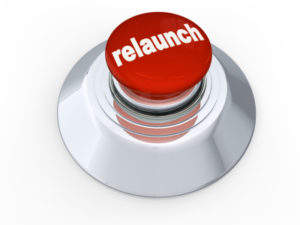 What I will not promise is that I will post every day.
What I will commit to, however, is sharing real and relevant posts on a consistent basis.
As with anything else, this blog will get better with time. It will also get better because of your feedback!
I am not blogging for myself, so don't go ghost on me! I know some of you have been waiting a long time. I'm so sorry for not being obedient and diligent. I could give you a ton of excuses on why I haven't blogged, and I want to (!), but I will simply say I will do better.
So check out my posts as I publish them, and drop a few words and let me know if these posts are inspiring or encouraging you on your journey.
With Love,
Dana