Sex Sells, Virtue Fails- The Objectification of Women IMO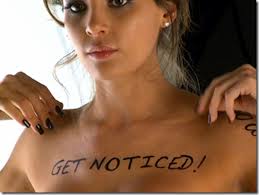 I stayed up way into the wee hours of the morning reading articles, watching videos and getting angrier by the minute. My anger turned into sadness, then to compassion and back into anger. "This chick has gone too far now!" I said as I closed out the article. I found myself shaking my head, rolling my eyes and looking somberly past my computer screen. What is happening to my sisters?!
I know, sex sells . . . or so they say, but why does it have to be this way?
Let's back up. This all started when I came across the Kim Kardashian Paper magazine article and yes, those pictures that were supposed to "break the internet." I refuse to link to any article promoting it.
I don't have time or space to get into all my thoughts about that article, but my first thought as a married woman and mother were, some things need to be kept private. I'm proud of the way I look. I believe in taking care of yourself and looking your best, but I would NEVER pose naked for the world to see . . . WITW?! Can we say sacred? Some things need to just be for your husband's eyes only KK.
The Objectification of Women in My Opinion
That article led me to another article and another then another all discussing the objectification of women . . . especially black women. For hundreds of years, black women's bodies have been made fun of, lusted after, mishandled, abused and put on display for nasty a__ white men's pleasure (no offense to the good white brothers!).
If you don't know the history to which I'm referring, does the name Sara Baartman ring a bell? If not, you must watch this video on the objectification of the black woman. Wanna know something even crazier? Black men are now the ones holding the whips and chains literally, and the black women are showing and selling all they've got in order to be featured in some dude's video and winning Video Vixen of the Year. What the what?!
I'm trying very hard not to get off on a tangent. Stay focused Dana, stay focused. Looking at how some women, mostly black, but now Hispanic and white women are even training up their daughters to twerk it, drop it, bounce it, shake it . . . and they think it's cute. It's not cute! And we wonder why our men act like animals? They are being fed a steady diet of lust and sex—they can't get enough. The grittier, the younger, the better.
Gone is the provider-protector-defender of the pack. In his place is a seedy, filthy, horny and "porny" misguided man who gets cheered on by other deceived brothers of the same kind. Let him refuse these sick pleasures and he's laughed at, joked on, called "gay" and ostracized.
 Women's Empowerment or Women's "Devourment"?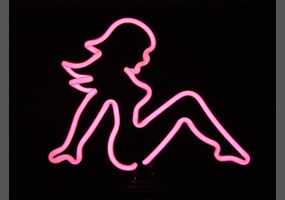 The Kim Kardashians, Nicky Minajs, and now the Miley Cyruses think they're doing feminism a favor. It's the old "I'm going to hurt you before you hurt me" mentality. "Let's not allow men to exploit us, let's take away their power and exploit ourselves." Rubbish. So now we see women exploiting other women in the name of women's empowerment. I'm sorry, JLo, but weren't you supposed to be against the objectification of women, which is why you shot the "I Luh Ya Papi" video featuring all men? The hypocrisy of it all when you did the Booty video though. And then Beyonce tries to backtrack on her longstanding oversexed legacy with the song "Pretty Hurts" as if we would forget about the constant airbrushing and Photoshopping she herself does and how she taught our daughters how to be provocative. Confused yet?
Sorry Iggy, you are not "the new classic." You're doing nothing new. Instead, you are taking a powerful word, "classy" and making it trashy. And every real woman knows that.
Young Girls Objectifying Themselves
I was speaking at a school recently, sharing with a group of high schoolers that their identity isn't in how they look or what they do. Unfortunately, this culture is screaming a different message. Not only are girls and women wearing "curvy" jeans and doing thousands of squats to perfect their tushies, but there were over 10,000 butt implants performed in 2013! Listen to the radio; it seems every song is talking about it . . . butt, bass, cake, a__, whatever you call it, you can't get away from the message unless you turn off the media altogether. And that might not be such a bad idea . . .
I do not believe that any self-respecting woman parades around showing everything God gave her. As my mama used to say, "leave something to the imagination." And remember, the most precious jewels stay covered and under lock and key. Only the cheap jewelry is put on display for all the handle and see.
What do you think? Do you think what KK did is "just art" or have we gone too far with the objectification of women?